Zaporoze, Ukraine – before the war, Vasil busharov was an activity planner. "I'm the wedding master!" He waved his hand dramatically. Now, he oversees hundreds of wartime volunteers in a crumbling Soviet Era Industrial Park.
Among other things, volunteers are making bulletproof vests from scrap metal to cope with the lack of bulletproof vests.
"Used cars, used cars, we use their iron parts to make [vests], which is really effective," he said. "I can assure you that we shot the plate and the result was very good." They even invited some soldiers to help test their products.
As the war overturned normal life, Ukrainians volunteered to help. Some people signed up for the battle. Some people are preparing meals. Others are helping those who have fled to find transportation and places to sleep.
Switching between English, Ukrainian and Russian, busharov gushed about what volunteers had done around the compound in zaporoje, about 25 miles from the front line.
In addition to producing bulletproof vests and serving as a logistics hub for evacuating personnel from the Russian occupied areas, the compound is also a distribution point for humanitarian supplies. Its room is filled with donated canned food, spaghetti, shampoo and diapers.
Everyone is using their ability to help end the war as soon as possible.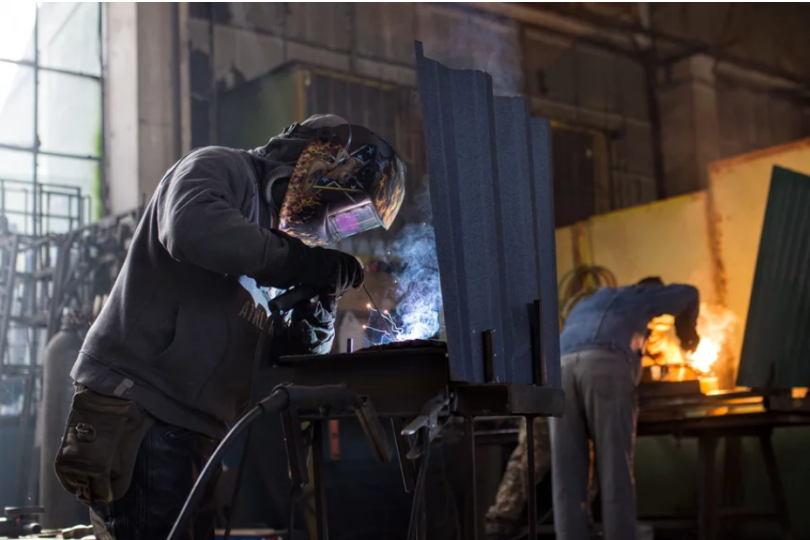 "We are transporting sandbags from one place to another," busharov said,
To help various departments of the Ukrainian security forces blockade the war zone and prevent the war from affecting civilians in the refuge area.
"Our team successfully transferred 2000 tons of sand in 10 days. Everyone was exhausted, but no one retreated."
Most of the people who fled to zaporoze did not stay. Many people want to stay as far away from the front line as possible, even as far as Poland.
Volunteer mechanics tried to help them get there. If possible, they will help repair the vehicle and replace the windshield, in order to help them get a greater chance of survival.
"There is a special department responsible for repairing windows," busharov said. "Because almost all cars entering here have broken windows, and there are often shrapnel and gravel outside. These small stones and debris can easily puncture the glass."
The Russian army had been bombing the area before entering with ground troops, and the bombs had destroyed the windows of apartments and cars anywhere nearby.
Welders and tailors are busy assembling bulletproof vests. Aleksii simchenko is using his welding technology to make breastplates for bulletproof vests.
"First, weld the root joint," he explained as he lined up the steel bars on the workbench in front of him. These pieces of metal were cut from the springs of the truck suspension. Simchenko welded them into a square plate. "Then send the sheet to the metal workshop for resurfacing."
The man wearing goggles polished the weld into a skateboard the size of a fashion magazine.
Climbing a steep staircase from the metal workshop, a dozen sewing machines surrounded a large workbench.
The women are sewing canvas vests to fix the steel plates being made downstairs.
Elena grekova is responsible for the production of sewing ends. Before the Russian invasion, she was a fashion designer who sold her works in boutiques in Kiev.
A month ago, she had never made a bulletproof vest. "Never!" She said with a smile. "Only clothes and shoes." One of the female tailors said that grekova did "haute couture".
Now she is making a bulky green camouflage body armor – 30 pounds. Clothing designed to deflect AK-47 bullets. "In one day, we can produce 20 to 25 bulletproof vests," grekova said.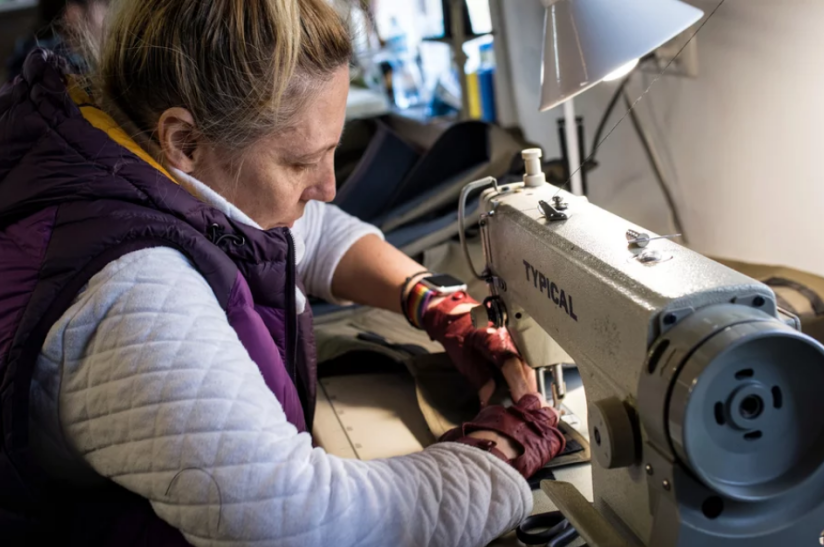 Some volunteers risked their lives to help others escape Russian controlled areas
Ku complex is also a gathering place for volunteers, who drive into Russian controlled areas every day to try to evacuate people from the conflict.
One of them, algiz yarmash, crossed the changing front and tried to rescue those who had no other way to escape.
In his pre war life, just a few weeks ago, he was a business coach for entrepreneurs.
"We started evacuating people from Mariupol and other occupied territories," yamash said. "We were often stopped by Russian troops, who told us to leave the road and point guns at us."
Several of his mobile phones have been confiscated. But he and his volunteer colleagues insisted that they were humanitarian workers and that they had been released so far.
"You can see the huge difference between people who are afraid and people who are eager to help," said volunteer coordinator boucharov.
Volunteers appear every morning. He said Ukrainians wanted to help their compatriots.
He said that the war has brought out the best of many people: they want to ensure that people at temporary safety roadblocks have bulletproof vests. They want to drive the elderly couple out of Mariupol.
"This time, I see many people will – they may be called my best friends in the future," he said.
He said that war is to let ordinary people do extraordinary things.